Kerala Kaumudi, one of the leading malayalam newspaper publishing from Kerala,India has came out with a new design on Feb 1 as a part of its 100th anniversary. Kerala Kaumudi's first edition was printed on Feb1,1911.
100 th Anniversary celebration Page one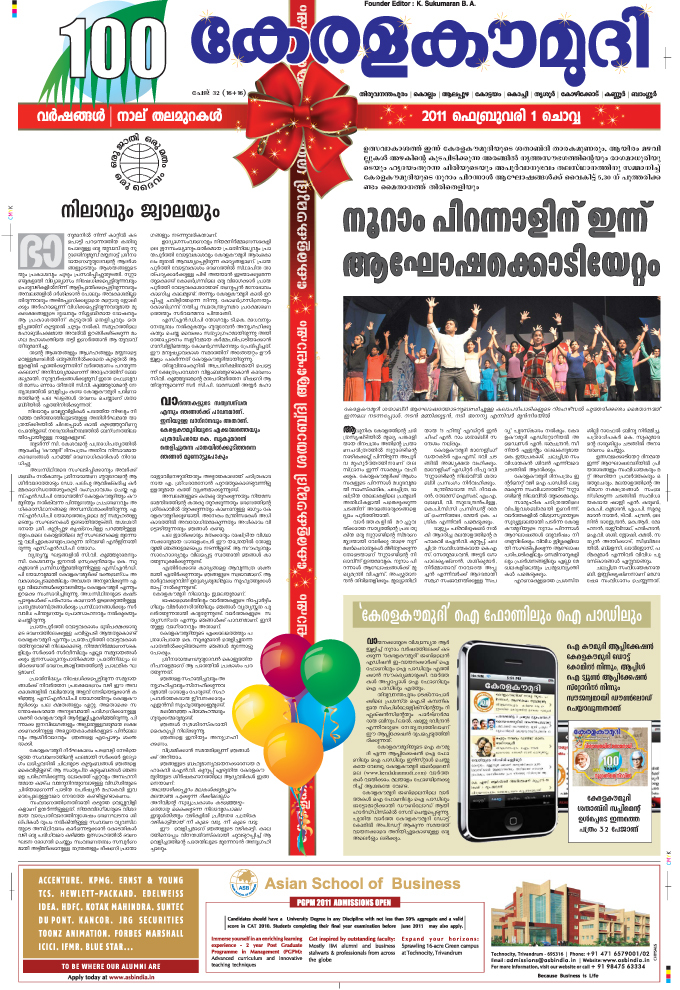 The redesign is done by its Visual Editor Sajeev Kumar T.K
Here is the prototypes
Before and After redesign:Page one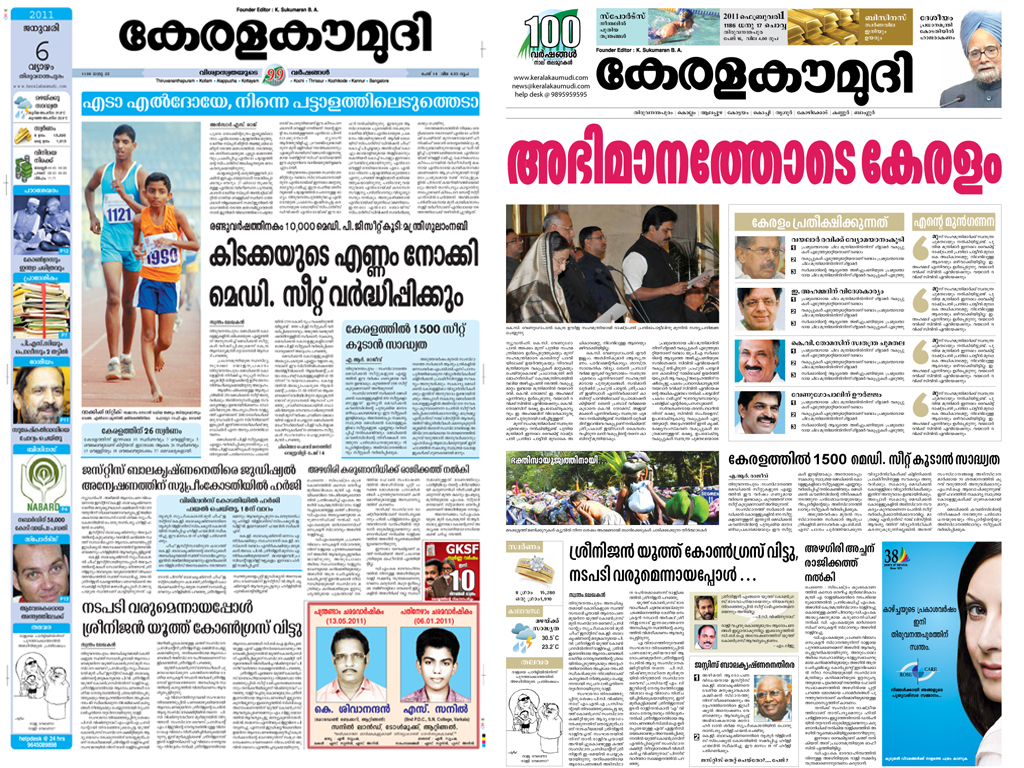 New Business Page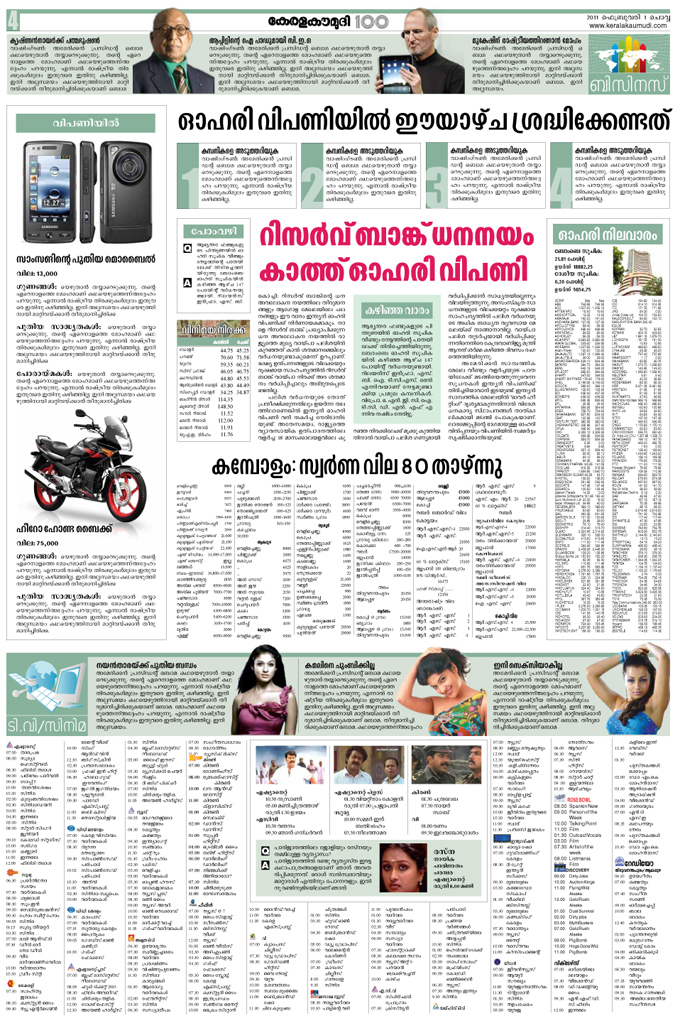 Sports page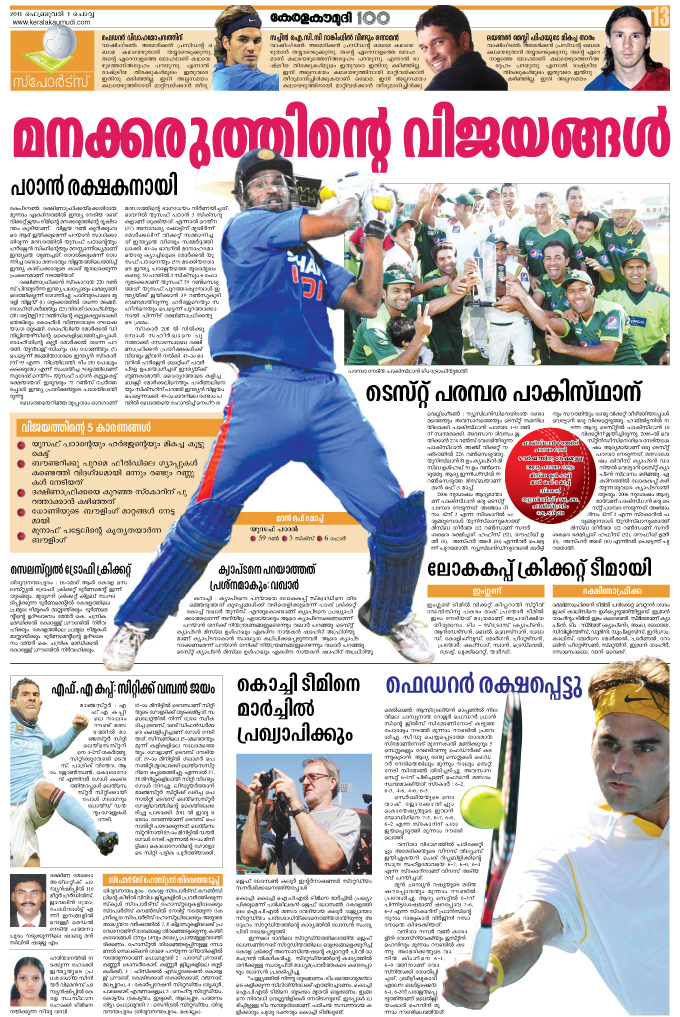 Editorial Page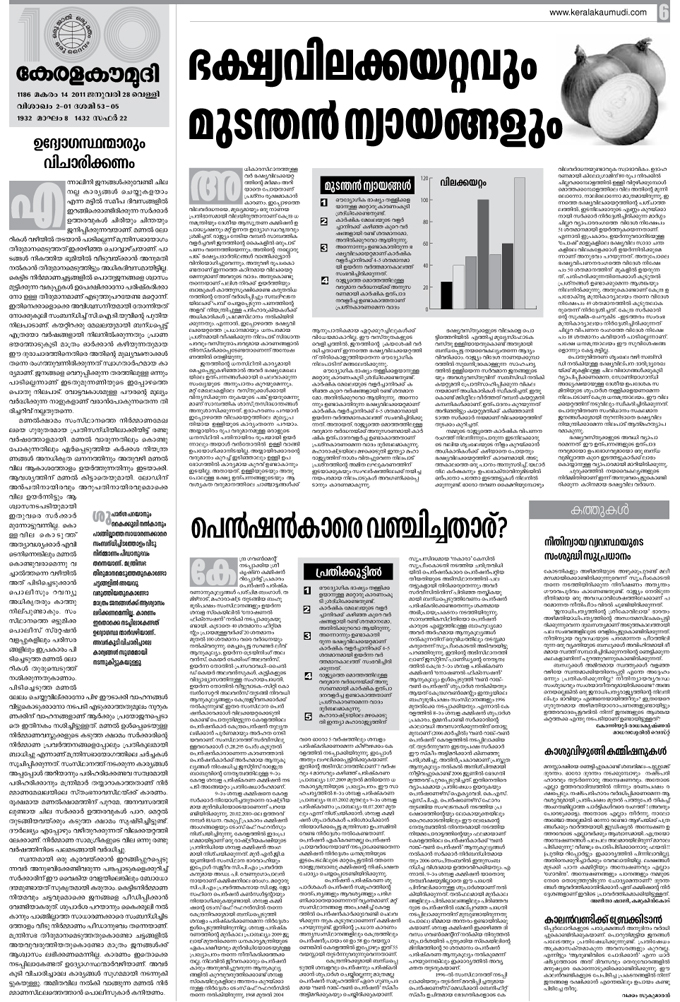 Like
Share Facebook
Views: 3082
▶ Reply to This
Replies to This Discussion



Permalink Reply by Mathew Kurian on February 1, 2011 at 12:49pm
Hi Sajeev,
Nice pages. Clean Editorial Page!
All the best.
Mat.



Permalink Reply by Ariel Garofalo on February 1, 2011 at 7:05pm
Congratulations, nice pages! The title in magenta is powerfull!
Best
Ariel Garofalo
ariel@arielgarofalo.com
www.arielgarofalo.com


Permalink Reply by Chanchal Kumar Mazumder on February 1, 2011 at 7:32pm
Hi Sajeev!!!
CONGRATS!!! I am quite impressed with the design… The navigation is nice, its neat. the sense of axis creation while layouting is very impressive. I feel this is something many designers don't keep in mind while designing. But I will point out only 1 issue. THE COLOURS… it needs to be controlled a little. should be lessened a bit. once that is done it will be a lot better. Tks.. great stuff in totality.


Permalink Reply by suresh on February 6, 2011 at 10:06am
Hi sajeev sir,
Nice Design, clean, neat and i like colors..